In partnership with local preschools, Monterey County Preschool Service Corps is offering tutoring activities to preschool children to support kindergarten readiness. Join us and serve your community through reading, playing, and having fun! The Monterey County Preschool Service Corps program is hosted by United Way Monterey County, administered by California Volunteers, Office of the Governor and sponsored by the Corporation for National and Community Service.
In effort to strengthen the recruitment and retention of Monterey County Preschool Service Corps AmeriCorps members, the AmeriCorps Recruitment and Retention Fellow will be dedicated to expanding and building the program's capacity and their partnering organizations to effectively recruit and retain members. The Preschool Service Corps Recruitment and Retention Fellow performs a wide variety of recruiting, marketing, and training in support of the AmeriCorps Preschool Service Corps program. This fellow also provides day-to-day support to PSC members, partners, and Program Manager to fulfill the goals of the PSC program.
Our Mission
The program's mission is to support kindergarten readiness by offering individualized tutoring for preschool children to develop language and literacy skills during their regular preschool day. Our long-term goal is for children to read well and independently by the end of third grade so that they can succeed in fourth grade and beyond.
Who We Serve
In partnership with seven agencies, Preschool Service Corps members are placed in preschool classrooms across Monterey County. In one service year, the program will provide tutoring to approximately 304 preschool students who can benefit from individualized language and literacy experiences.
Preschool Service Corps has partnerships with preschool programs in Castroville, Gonzales, Greenfield, King City, Monterey, Salinas, and Seaside.
Monterey County Preschool Service Corps
The Monterey County Preschool Service Corps program recruits, selects, trains, and places AmeriCorps members who serve as a language and literacy tutor in partnering preschools. The Preschool Service Corps members serve at their respective school sites and collaborate with the preschool's educational team. Examples of services that Preschool Service Corps members provide include:
Collaborating with the classroom teachers and child's family to support intentional activity plans based on the child's interest focusing on language and literacy development.

Expanding children's vocabulary through reading and play.

Engaging in the children's daily routines in their preschool classroom through play and activities to incorporate new vocabulary and back-and-forth conversations.

Supporting children to explore the sounds of language by singing, rhyming, or reading books.
Critical Need
Currently, about 75% of all Monterey County children entering Kindergarten are not yet at age-level in language and literacy and/or English Language development skills. The direct, ongoing tutoring sessions provided by Preschool Service Corps members will serve to address this gap.
Preschool Service Corps members support a small group of children and provide each child with five tutoring sessions per week, totaling up to 15 hours of one-on-one or small group interactions. Tutoring sessions are scheduled in a minimum of fifteen-minute increments during a school day. Preschool Service Corps members utilize an assortment of books, resources, and educational activities to enhance their tutoring sessions. In addition to focusing on student achievement, the program strives to develop students' interest in Language and Literacy.
The program builds commitment to community by participating in a variety of community service events throughout the year.
All members receive initial and ongoing training to inform their service as literacy tutors. Training topics include but not limited to: Tutoring small groups effectively, Using Data for Story Telling, CPR & First Aide Training Pediatrics & Adult, Price Budgeting Materials for Classroom, Inclusion of Children with Disabilities, Equity in the Classroom, Family Partnerships and Culture, Responsive Early Education for Young Children and Families Experiencing Homelessness, The Triangle of Learning: Family Education, and Community; Trauma – Informed Best Practices and Effective Ways to Build a Strong Classroom Community; Preschool Language and Literacy Development and English Language Development Foundations Frameworks, and Risky Play and Outdoor Classroom Environments, Circle Time Engagement & Transitions through Music and Movement, Rethinking a Cultural Classroom Community, Life After AmeriCorps, Resume Building, Cover Letter; How to use Education Award.
Benefits
Earn a living allowance/stipend (paid monthly over 11 months based off service hours completed each month)
Eligible for an Education Award upon successful completion of service year commitment. Learn more
Full-time members receive medical benefits (unless covered under another plan)
Childcare reimbursement (if eligible). Learn more
Develop essential leadership, teamwork, and communication skills
Receive relevant training initially and throughout the program-year
Obtain First Aid/CPR/AED certification
Obtain valuable experience in an educational setting
Term Requirements
Full-time: $25,500 paid over 11 months. This requires an 11-month commitment, 40+ hours per week for a minimum of 1,700 hours of service. The schedule will be Monday through Friday varying on site needs anytime between 7:00 a.m.– 4:30 p.m. Additionally, all members will be expected to participate in National Days of Service and some community events as needed.
Half-time: $13,500 paid over 11 months. This requires an 11-month commitment, approximately 20+ hours per week for a minimum of 900 hours of service. Training will be 4–8 hours per day and the classroom service schedule will be Monday through Friday 8:00 a.m.–12:30 p.m. Additionally, all members will be expected to participate in National Days of Service and some community events as needed.
Eligibility Requirements
Individuals interested in applying for a position as an AmeriCorps member must:
Be at least 18 years of age by August 1, 2023 or parental consent.
Possess, at minimum, a high school diploma or equivalent
Be a U.S. citizen or have permanent resident status
Pass a national and state criminal background check, including National Sex Offender Public Registry Website
Exp

e

rience

u

s

ing

te

c

h

n

ol

o

gy r

e

qu

i

red to input pro

g

ram da

t

a and

c

ommun

i

c

a

te with o

t

her

t

e

a

m memb

e

r

s

Commitment to 11 months of service.
De

e

p co

m

mi

t

ment to national and c

o

m

munity s

e

r

v

i

ce as de

m

o

n

str

a

ted th

r

ou

g

h volunt

e

er

i

sm or o

t

her ser

v

i

ce e

x

p

eri

e

nce
Interacti

n

g w

i

th diverse com

m

uniti

e

s

, serv

i

ng

v

uln

er

able fam

i

li

e

s, and the abili

t

y to integrate into an ex

i

sti

n

g preschool c

o

m

m

unity
Have reliable transportation with valid driver's license and auto insurance
Respect and embrace linguistic and cultural diversity in the classroom 
Agree to strive for an environment of involvement, respect, tolerance, and connection
Sensitive to families in challenging circumstances (i.e. unsheltered, food insecure)
Ability to lift, carry, and transport a 35-pound box
Physical stamina sufficient to sit in a child's chair, squat at children's eye level for prolonged periods of time, stand and walk for prolonged periods of time, and the agility to climb stairs; physical, mental, and emotional tolerance to be exposed to the noise generated by children in an enclosed environment; mental acuity to collect and interpret data, evaluate, reason, define problems, establish facts, draw valid conclusions, and make valid judgments and decisions.
Bilingual/bi-literate in Spanish desired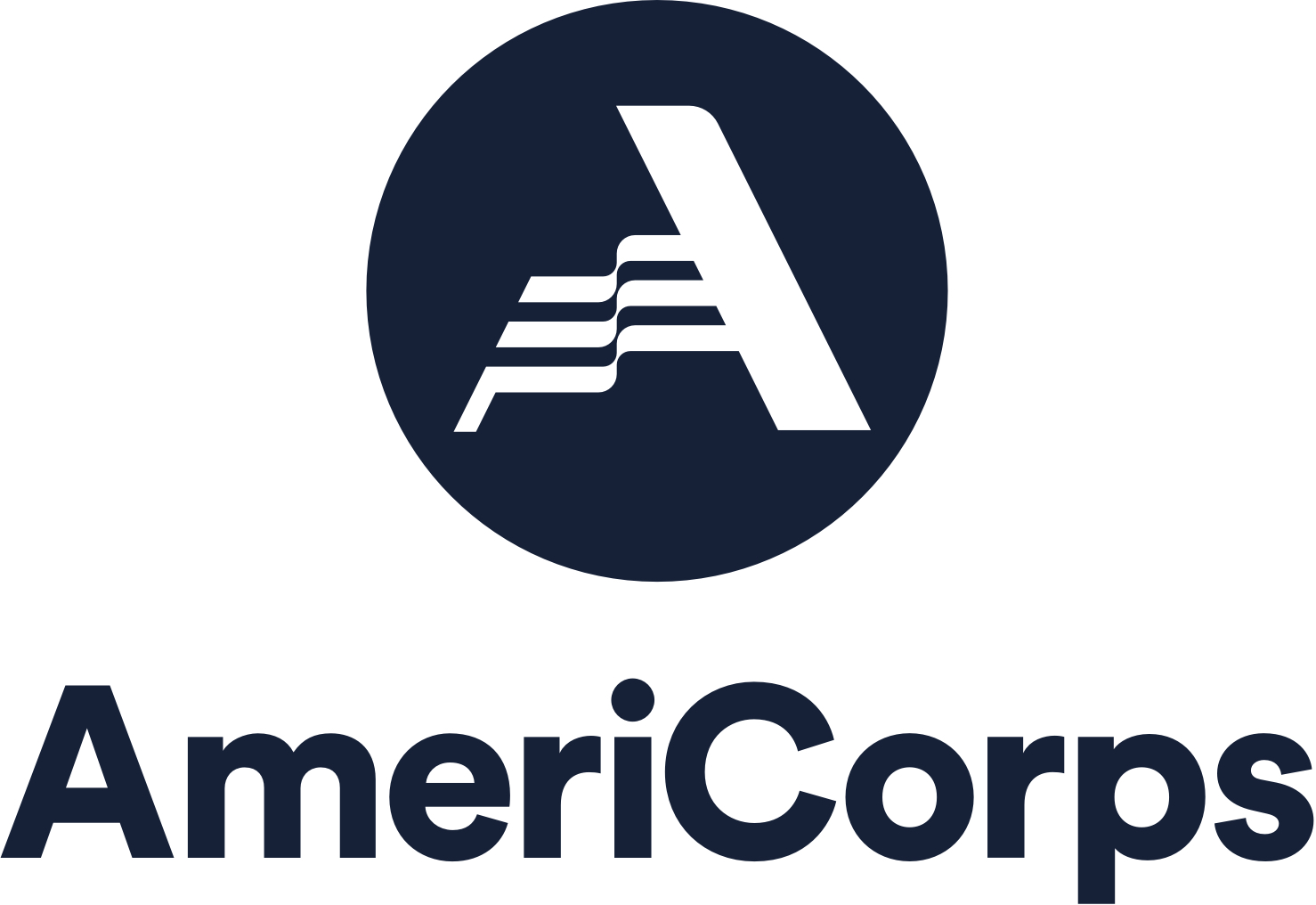 History of AmeriCorps
In 1993, President Bill Clinton signed the National and Community Service Trust Act, which established the Corporation for National and Community Service and brought the full range of domestic community service programs, including AmeriCorps, under the umbrella of one central organization. On July 3, 2003, President Bush signed the Strengthen AmeriCorps Program Act, which nearly doubled the number of AmeriCorps members. Over 1 million members have contributed more than 1.4 billion hours in service to meet our nation's most critical needs. 
AmeriCorps is a nationally-funded service initiative implemented within local community nonprofits to address critical community needs in education, public safety, health, and the environment. AmeriCorps members are direct service providers.
Before beginning their service with AmeriCorps, members commit to upholding the AmeriCorps Pledge:
I will get things done for America - to make our people safer, smarter and healthier.
I will bring Americans together to strengthen our communities.
Faced with apathy, I will take action.
Faced with conflict, I will seek common ground.
Faced with adversity, I will persevere.
I will carry this commitment with me this year and beyond.
I am an AmeriCorps member and I will get things done.