We are excited to share this unique opportunity with you. For nearly 100 years, United Way has been serving our community, improving lives by coordinating and generating resources and services. Creating a Community Impact Center is another example of bringing value to the people of Monterey County, and a foundation for our future. Our journey started in 2018, inspired by generous legacy gifts. Thoughtful research and leadership from our Board since then has identified another way to magnify the impact that each of us has when we come together to LIVE UNITED.
United Way Monterey County is Building for the Future with the acquisition and transformation of the Community Impact Center, located in the heart of Salinas.
We will be consolidating our offices into one location, creating a permanent center for community benefit. We will lower our operating costs and have more opportunities to continue to meet the County's needs efficiently. The Community Impact Center will bring our partners together to address emerging needs, leverage resources, and create innovative solutions to serve our community.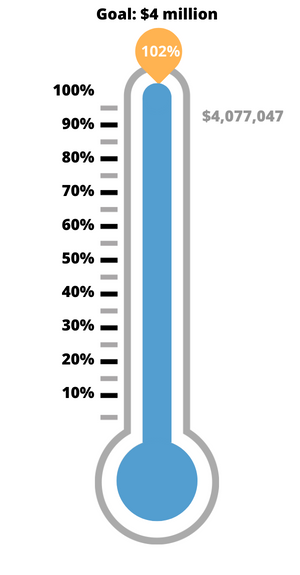 JOIN US
United Way Monterey County has received several generous bequests in recent years and has designated $2.5M to acquire the property. It is now vital that we raise an additional $1.5M to complete the acquisition and provide for additional operating funds to cover expenses and reserves.
Your gift toward this revenue-producing project will benefit all of Monterey County. It will provide financial stability to United Way and affiliated partners with the ultimate goal of achieving our collective mission: engage the community and focus resources to improve lives in Monterey County.
We all want Monterey County to be a place where children succeed, families are economically self-sufficient, and each of us can lead healthy, productive lives. Please join us in Building for the Future, bringing partners together to serve our community.
Donors
Community Visionaries - $50,000 - $500,000
Mary Adams & John Bailey 

Chevron 

Harden Foundation 

Monterey Peninsula Foundation

Sally Hughes Church Foundation 

Tanimura Family Foundation 

Taylor Farms 

Nancy Eccles & Homer M. Hayward Family Foundation 
Community Champions - $25,000 - $49,999
Aneel Bhusri

Gary Ray & Katy Castagna 

The Dunspaugh-Dalton Foundation, Inc.

Bill & Nancy Doolittle 

Honest Engine Films 

Michael & Tobi Marcus

The Nunes Company 
Community Leaders - $10,000 - $24,999 
Busch Family Foundation 

John & Mary Castagna

Central Coast Federal Credit Union 

Raymond & Catherine Costa

Community Foundation for Monterey County

Jackie Cruz

Steven River Gurtin & Diana Case Gurtin 

Joseph W. Heston & Beth H. Heston 

Leinette Limtiaco

Pacific Valley Bank

Salinas Valley Memorial Hospital Healthcare System

Jeff & Shannan Watkins
Community Builders - $5,000 - $9,999
Betsey & Stephen Pearson

Honorable Johnathan & Mrs. Holly Price

Rygg Family 

Glenn & Sheila Tanimura

TriCal Inc. 
Community Supporters - $1,000 - $4,999  
Sandi Eason

Brett & Terry Harrell

Henry Hibino Farms, LLC

The Ann Mayer Hiller Memorial Fund

Ann Kern

Natividad Foundation

Pierson  & Associates Ins  

Monica & William Tovar
Community Members - $25 -$999
Yuri Charis Anderson

Anonymous 

Dr. Lew Bauman

James Bell

Socorro Bernal 

Valerie Chambers Blosser

Patricia & Eric Bosler

Teri Breschini

Deisy Castro

Dana Cleary

Brent & Maureen Eastman

Steve & Dorothy Emerson

Tina Engquist

Jacklyn Graham

Karen Harrell

Shari R Hastey 

Krystal Hernandez 

Kurt & Rebecca Hirsch 

Harry Horten

Warren & Vickie Hoy 
Taylor Jonte-Saiz 

Kalyssa King

Will and Michele Lewallen

Vivian Lindley 

Angel Mendoza

Michael McMillan 

Steve McShane

Benn & Elfriede Murray 

Lynda Patrick

Mayra Perez Diaz 

Brian Robinson & Barbara Carroll Robinson

Francine Rodd

Gabby Schlesinger-James

David & Amy Stocker

Sunkissed Co.

Celeste Williams & Peter Hiller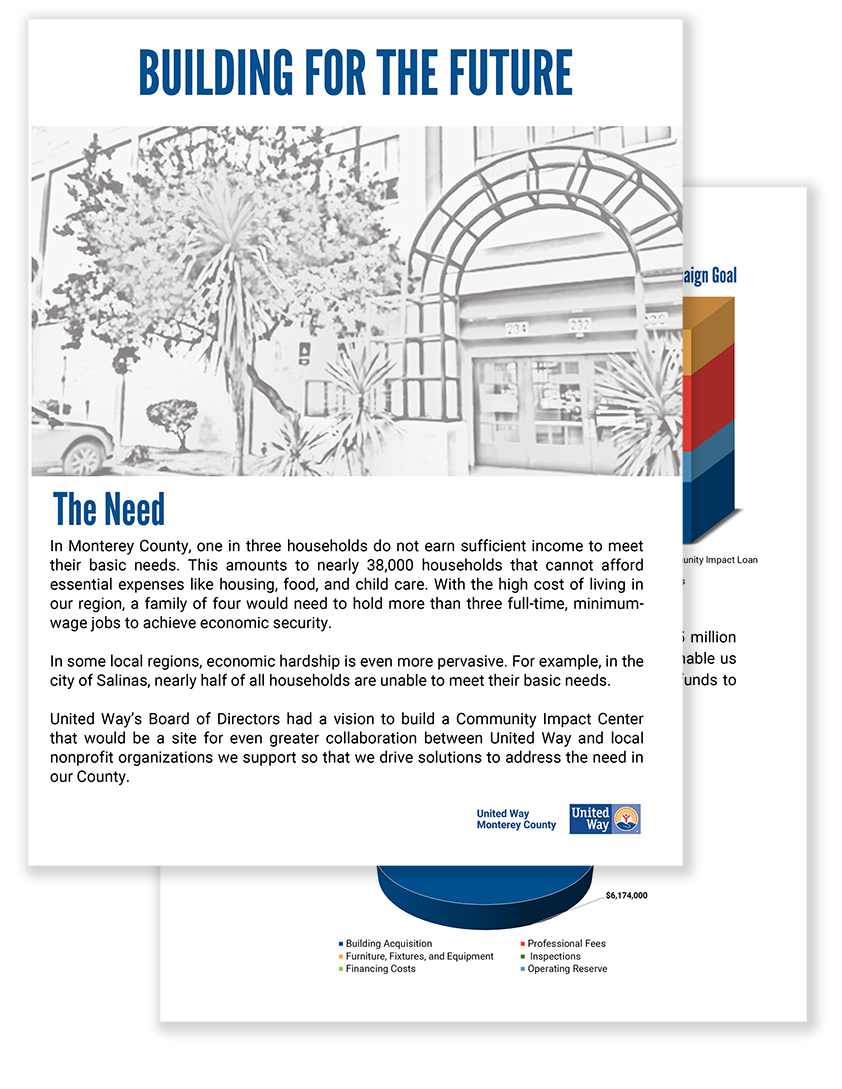 Download Our Campaign Packet
Download our informational brochure to learn more about our Capital Campaign and how we plan to create a centralized location for collaboration and innovation to flourish all over Monterey County.